Reloading ammunition is a great way to save money and customize your shooting experience. This process involves taking apart pre-fired brass cases, adding fresh propellant powder and primer, then seating a new bullet or projectile on top of the case. Reloaders can choose from components in many different calibers and even create their own special blends for unique ballistic characteristics.
Getting started with ammunition reloading is easy but there are a few key pieces of equipment needed to get the job done safely and effectively. The five most important pieces of equipment for reloading include a press, dies, case trimmer, scale and powder measure.
A press is used to hold components in place while the reloader performs many steps of the process. There are several types of presses, such as single-stage, turret and progressive models. Single-stage presses are ideal for beginners because they only require a few pieces of equipment and take up less space in a workshop or garage. Turret and progressive presses allow an individual to complete multiple steps at once, making them faster and more efficient.
Dies are used to shape brass cases as well as seat bullets or projectiles onto the cases. There are a variety of sizes and styles of dies available, so it's important for reloaders to choose the right ones for their specific needs.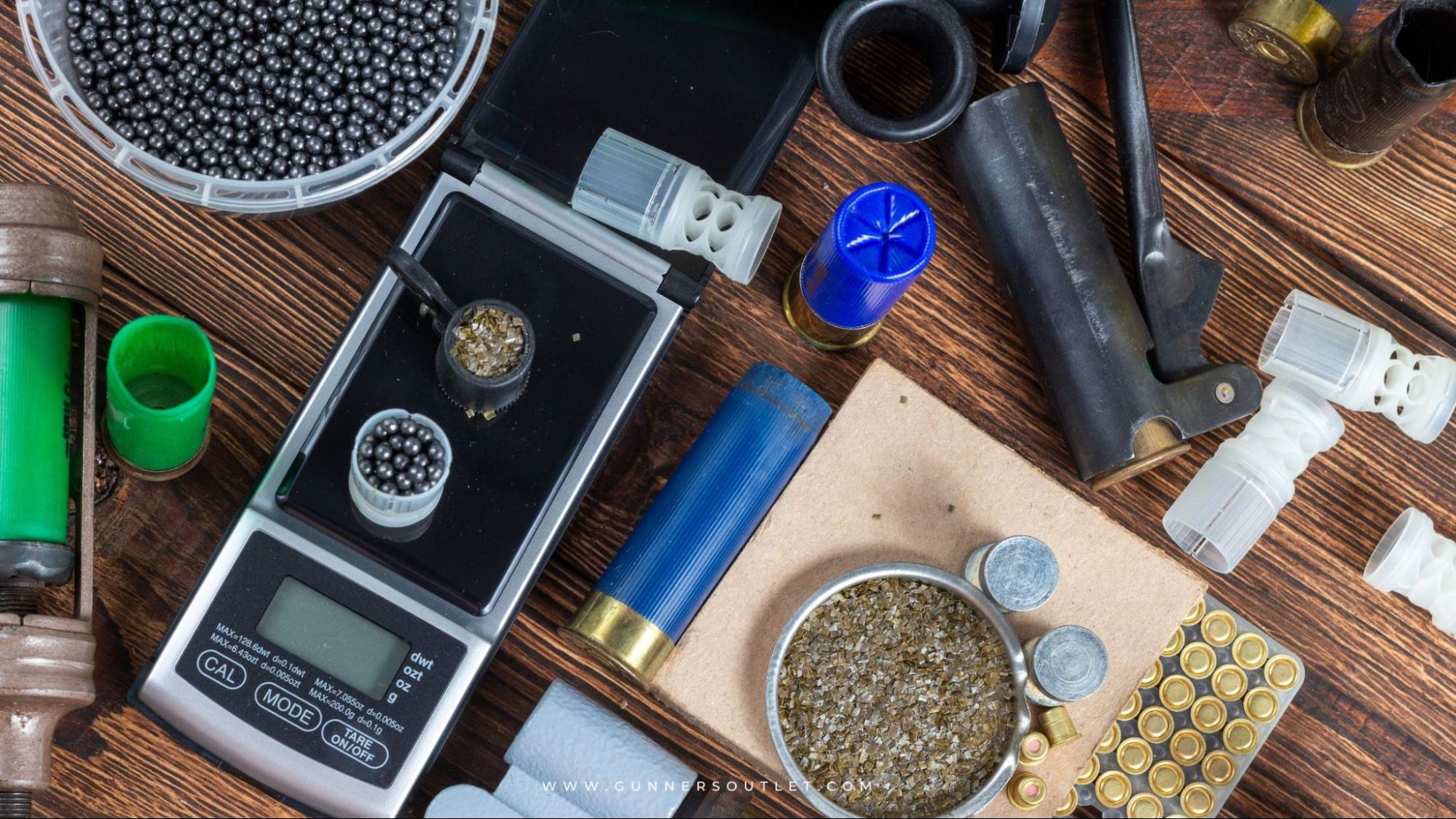 A case trimmer is used to ensure brass cases are the correct length for specific calibers. Trimming is an important step in reloading as it helps maintain accuracy and consistency when shooting.
A scale and powder measure are necessary for measuring out exact amounts of propellant powder and primers. This ensures that each round has consistent burning characteristics, which improves accuracy when shooting.
Reloading ammunition is a great way to save money and customize your shooting experience. With the right equipment and a few safety precautions, anyone can become an expert reloader in no time. When done correctly, reloaded ammunition has many advantages over factory-loaded rounds such as improved accuracy, reduced cost, and tailored performance for special needs. So, why not give it a try? With the right knowledge and equipment, you can create your own high-quality ammunition for whatever shooting activities you enjoy most.