As hunters, we know that choosing the right ammunition is crucial for success in the field. The type of game, the hunting environment, and shot placement all play a significant role in selecting the appropriate ammunition. In this article, we'll cover the fundamentals of choosing the best ammunition for hunting to increase your chances of a successful hunt.
The Different Types of Ammunition
Common types of ammunition include full metal jacket (FMJ) rounds, hollow point rounds, and soft point rounds. FMJ rounds are best for target practice or plinking, while hollow points offer increased stopping power and expansion upon impact, making them ideal for hunting. Soft point rounds carry a similar benefit to hollow points, but with greater accuracy, and are designed to expand upon impact.
Characteristics of Different Types of Ammunition
Bullet weight, velocity, and caliber are all essential characteristics that will impact the performance of the ammunition. Bullet weight can have a significant effect on how the bullet will react upon impact, as it will either stay in the target, or if it is a hollow-point or soft-point, it may expand and cause more damage to the target. Velocity can also affect the desired result, as a faster bullet can create more stopping power and be useful when the target is further away. Lastly, caliber, which refers to the size of the bullet, is essential as different animals are more likely to be killed with larger or smaller calibers. Common rounds include .22 LR for small game, .308 for medium game, and .30-06 for larger game.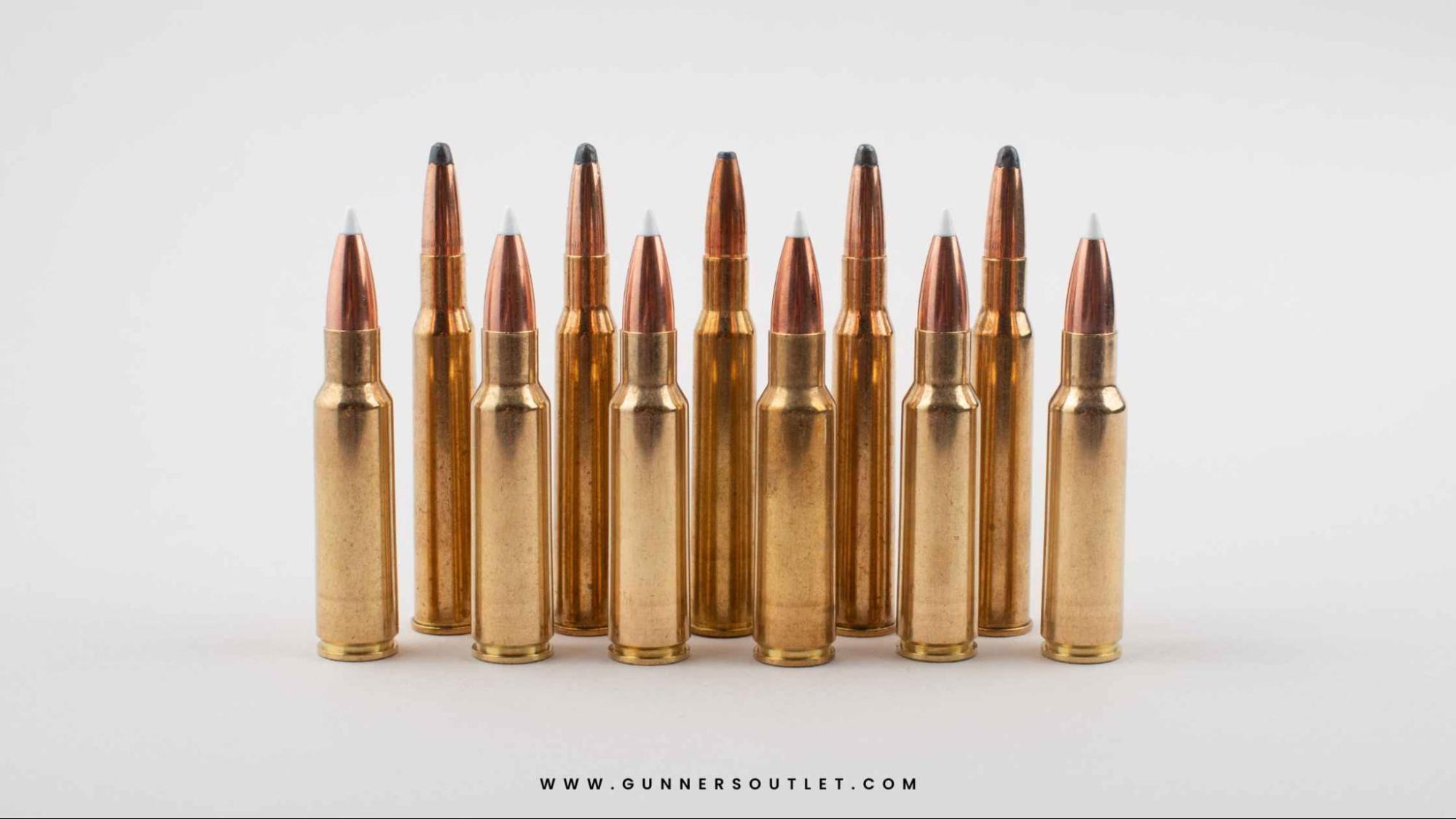 Tips for Selecting Ammunition
When hunting, understanding the environment and weather conditions can be just as important as the type of ammunition used. For example, if hunting in a heavily wooded area, it's better to use lighter ammunition, as it's less likely to ricochet and injure bystanders. Conversely, on an open plain, a heavier bullet would be more useful, as it is less likely to be affected by wind resistance. It's crucial to know the expected range of the shot as well, as ammunition should be selected with the range in mind.
Personal Experiences
Many hunters have personal experiences showing how the choice of ammunition has been crucial in successful hunts. For example, one hunter was unsuccessful in bagging a black bear until switching from non-expanding bullets to hollow-point rounds, which allowed for more consistent shots to take down the bear.
Conclusion
Choosing the right ammunition for hunting is essential for success in the field. Be sure to consider the game being hunted, the hunting environment, and shot placement when selecting ammunition. Experiment and do your research to find the best ammunition for specific game and environments. With the right ammunition, coupled with proper shot placement and hunting strategies, you'll be prepared for a successful hunt.