Knowing the right terminology is important for anyone who owns or plans to own a gun. Here are 20 key terms every gun owner should know.
Assault Rifle: A type of rifle that is capable of fully automatic or semi-automatic fire, typically with a large capacity magazine. It is more heavily constructed than a standard rifle and is designed for military use.

Ballistics: The science of projectiles in motion, including their behavior, trajectory, and effects. It is often used in the context of firearms to refer to the study of how bullets behave after they are fired.

Bullet: A projectile fired from a gun. It is typically made of lead or copper and encased in brass.

Caliber: The diameter of a bullet or the bore of a gun, typically expressed in millimeters or inches. It is a key factor in determining the power and accuracy of a firearm.

Capacity: The maximum number of rounds that a firearm can hold. It is typically measured in rounds per magazine or shotgun shells per tube.

Clip: A device used to store or hold ammunition, typically magazines, in a way that allows for quick and easy reloading.

Firearm: A weapon that uses gunpowder or other explosive to discharge a projectile through a narrow opening. It includes handguns, rifles, and shotguns.

Grip: The part of the gun that is held by the hand, typically including the trigger guard. It helps to control the gun and can be customized for comfort and improved grip.

Gunpowder: A mixture of charcoal, sulfur, and potassium nitrate (saltpeter) used as a propellant in firearms and explosives. It was first used in China around the 9th century.

Hammer: The part of a gun that strikes the firing pin, igniting the primer and initiating the discharge of the firearm. It is cocked manually or by the action of the gun.

Heavy Weapon: A type of firearm that is designed for use against armored targets or to provide high-volume fire, typically using large-caliber ammunition.

Light Weapon: A type of firearm that is small and easy to carry, typically using small-caliber ammunition.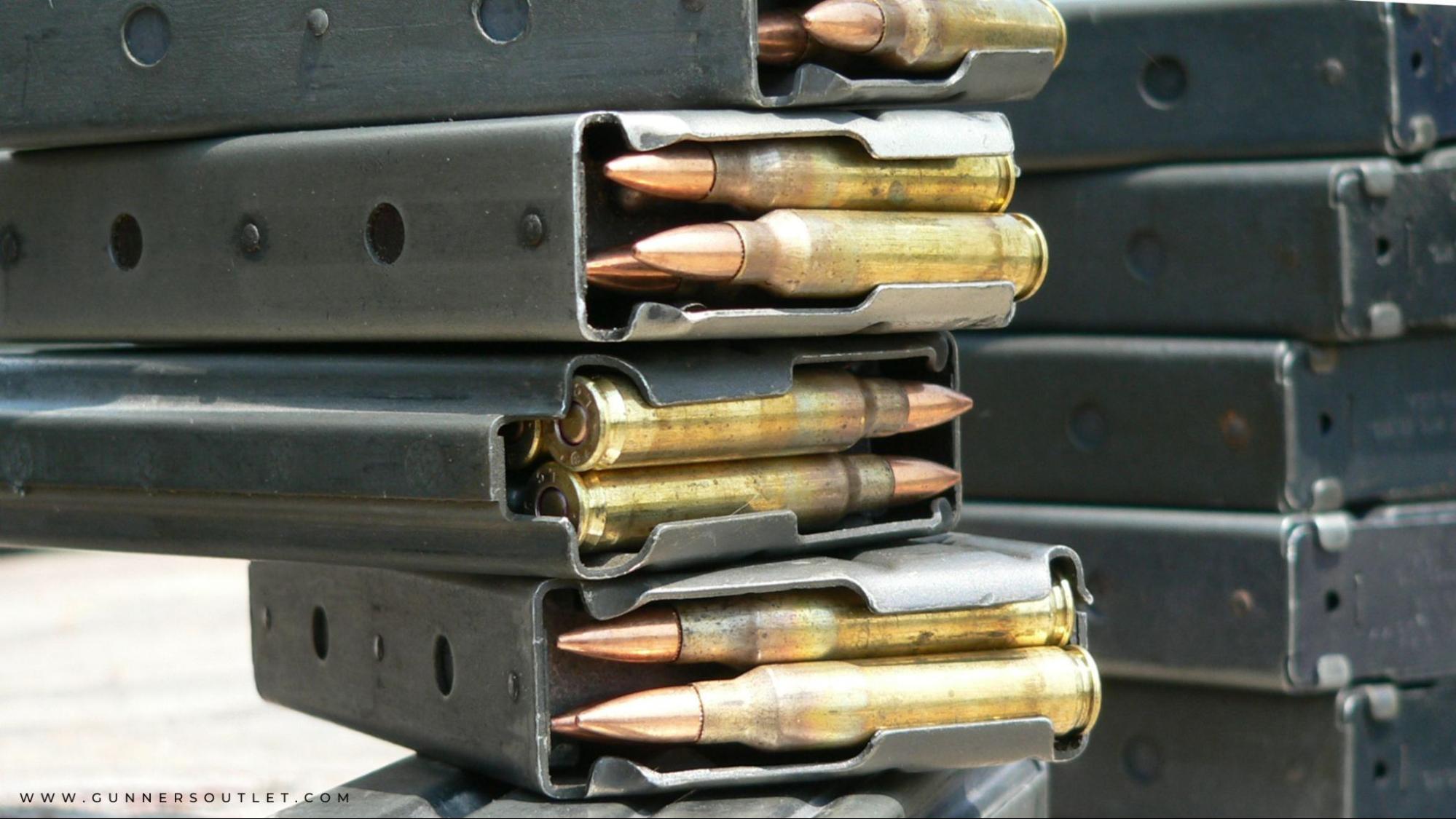 Magazine: A device used to store ammunition in a way that allows for quick and easy reloading of a firearm.

Muzzle: The front end of a gun barrel from which the bullet exits.

Pistol: A handgun with a short barrel that is designed to be fired with one hand.

Rifle: A firearm with a long barrel that is designed to be fired from the shoulder, typically using high-powered ammunition.

Shotgun: A firearm with a smooth bore and a relatively short barrel that is designed to fire pellets or slugs.

Silencer: A device attached to the muzzle of a firearm that reduces the noise of the discharge.

Stock: The part of a gun that rests against the shoulder when firing, typically consisting of a butt and a forestock.

Submachine Gun: A type of automatic rifle that uses pistol-caliber ammunition and has a relatively high rate of fire.
Understanding these will help you make better choices when it comes to firearms and ammunition. You will also be able to communicate more effectively with other gun owners and professionals. Feel free to ask questions if you need clarification on any of these terms.