Hunting is a great way to enjoy the outdoors, get some exercise, and even put food on the table. But before you head out into the woods, there are a few things you should make sure you have with you. Here are 13 must-haves for every hunter:
1. Hunting License
Make sure you are properly licensed before heading out on your hunt. You can typically get a hunting license from your state's wildlife agency or online.
2. Firearm or Bow
Of course, you'll need a way to bring down your game. Whether you prefer a rifle, shotgun, or bow is up to you. Just make sure you are proficient with whatever weapon you choose. Most states also have regulations on what type of firearm or ammunition you can use for hunting certain animals.
3. Ammunition or Arrows
You can't shoot without ammunition or arrows! Again, make sure you are using the proper ammunition or arrows for your weapon and game. The best type of ammunition or arrows for hunting deer, for example, may not be the best choice for hunting birds.
4. Hunting Knife
A good hunting knife can be used for a variety of tasks, from skinning and cleaning game to preparing meals. Choose a knife that is comfortable for you to hold and use.
5. First Aid Kit
Accidents happen, so it's always a good idea to have a first aid kit with you, even if you are just going for a day hike. A hunting-specific first aid kit should include items like bandages, antibiotic ointment, and pain relief medication.
6. Compass or GPS
If you are heading off the beaten path, make sure you have a compass or GPS with you. That way, if you get lost, you can find your way back to civilization.
7. Flashlight
A flashlight can be useful for a number of reasons while hunting, from finding your way in the dark to signals for help if you are lost.
8. Camo Clothing
Wearing camouflage clothing will help you blend in with your surroundings and make it easier to get close to your game.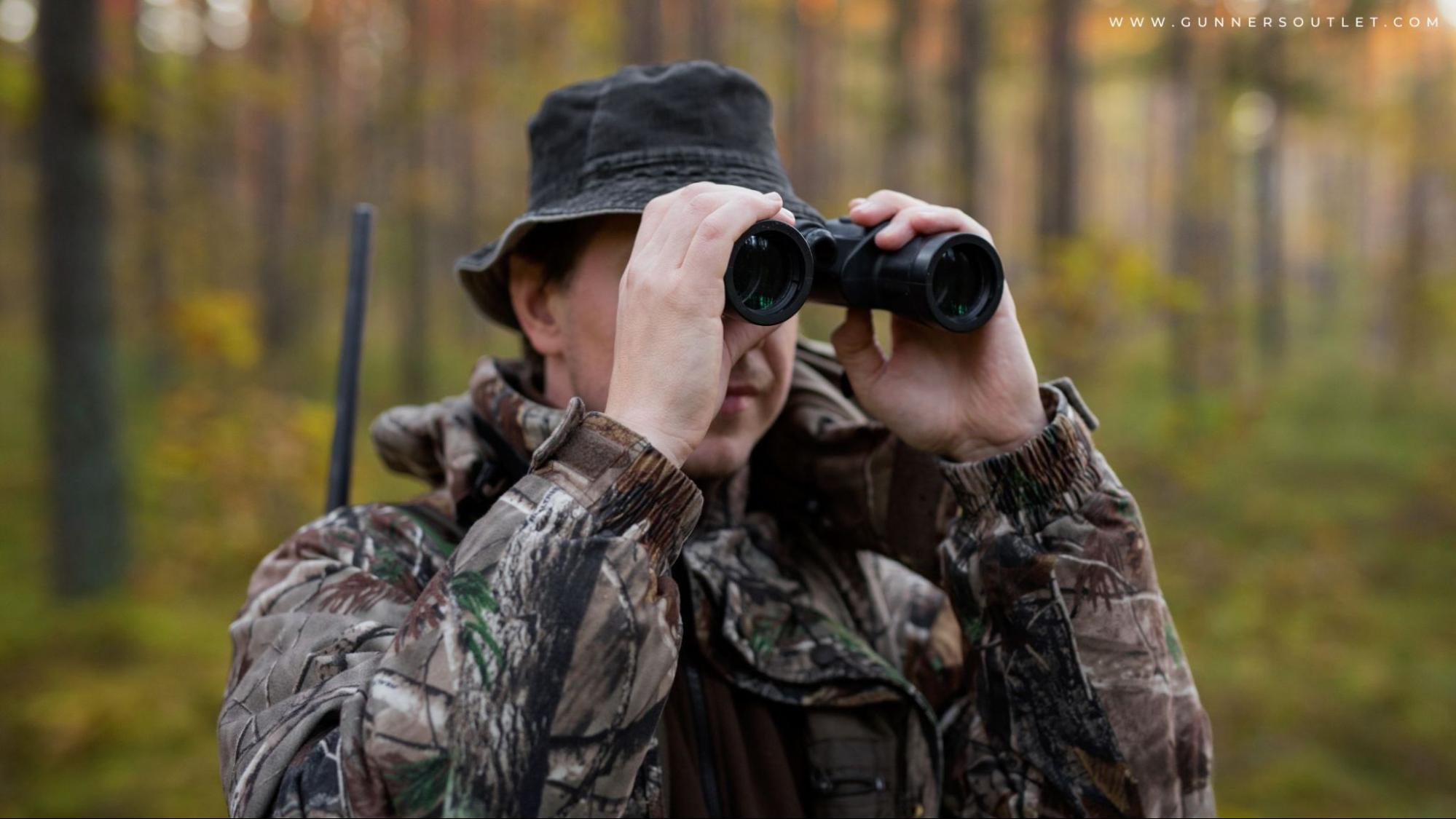 9. Binoculars
Binoculars can be helpful for spotting game from a distance. They can also be useful for scouting an area before you head in.
10. Food and Water
Make sure you bring enough food and water for your entire hunt, as well as an extra day or two in case you get stranded.
11. Sleeping Gear
If you are planning on spending more than a day hunting, you'll need to bring along some sleeping gear. A sleeping bag and tarp are a good idea, as they can be used for shelter if necessary.
12. Weather Gear
Be prepared for any type of weather by packing appropriate clothing and gear. This might include items like a raincoat, extra socks, and a hat.
13. Animal Calls
If you want to attract game, consider bringing along some animal calls. These can be particularly effective for hunting predators like coyotes.
Conclusion
These are just a few of the essential items you should bring with you on your next hunting trip. By being prepared, you can ensure a safe and successful hunt. For a great selection of hunting gear, accessories, and ammunition, please visit our website.