Gunners Outlet is happy to announce that we have begun importing Belom ammunition. Our first of many shipments arrived on April 28th. At a time when US manufacturers are unable to operate at full capacity and meet demand in the current market, we searched for ammo suppliers to help bring high quality products to our customers.

Belom was founded in December 2015, and because of its affiliation with Prvi Partizan and Zastava Arms, has quickly become a staple of the Serbian arms industry as a brand that stands for reliability and quality.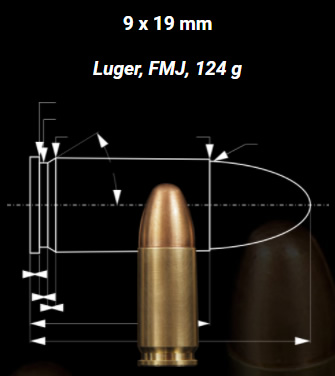 Prior to our first order of 9MM Luger ammo, we were fortunate enough to be invited to tour the Belom Factory. We were ecstatic and, despite the travel restrictions due to COVID-19, we jumped at the chance to visit Belom's state of the art facility. The Belom staff walked us through the R&D process, we toured the manufacturing floor, and even got to participate in the rigorous testing procedures they undertake to ensure quality.
As the tour came to a close we headed to the outgoing shippents area, where our first shipment was waiting to start the journey to our warehouse U.S. Location.